CARICATURIST SAN FRANCISCO
Event in San Francisco
CARICATURIST SAN FRANCISCO
Event in San Francisco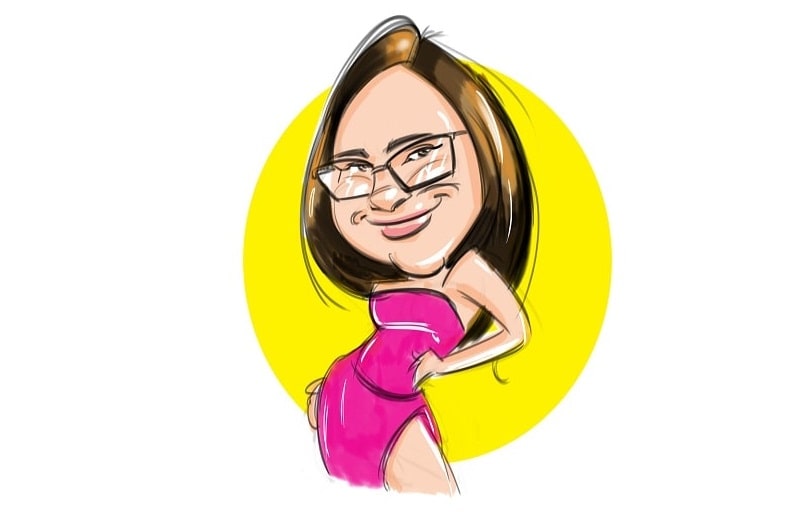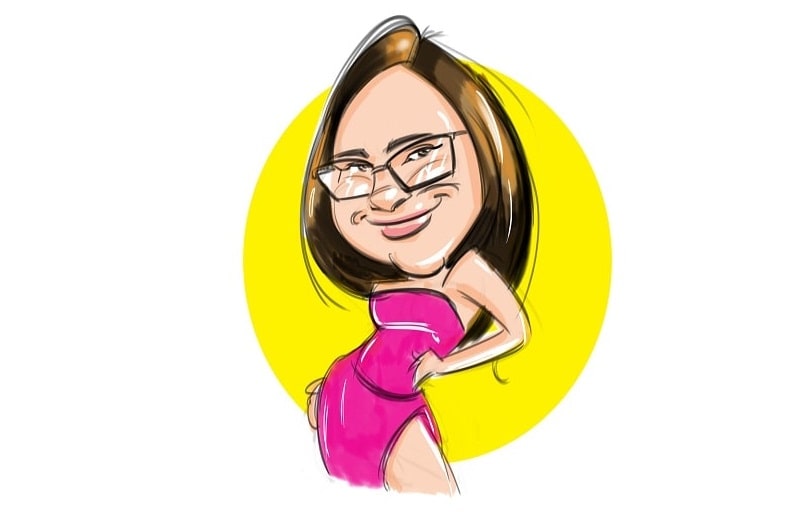 Video caricatures
Video caricatures
From home with a good coffee, have yourself sketched and get an original caricature in a few minutes.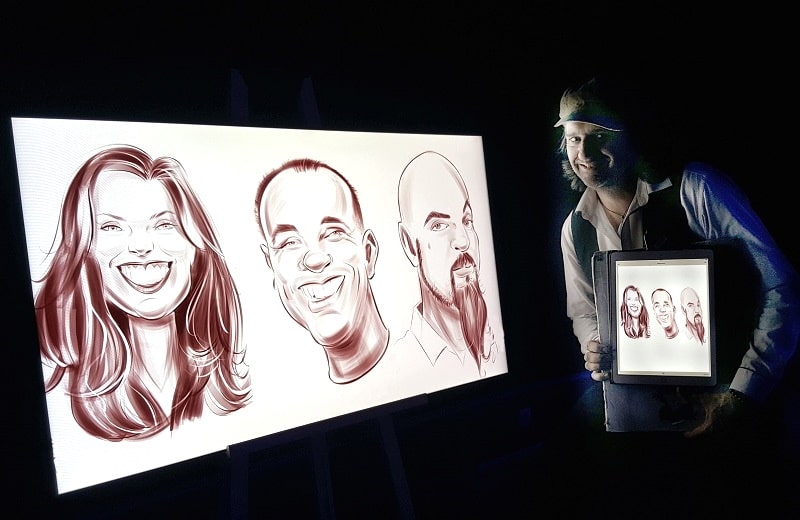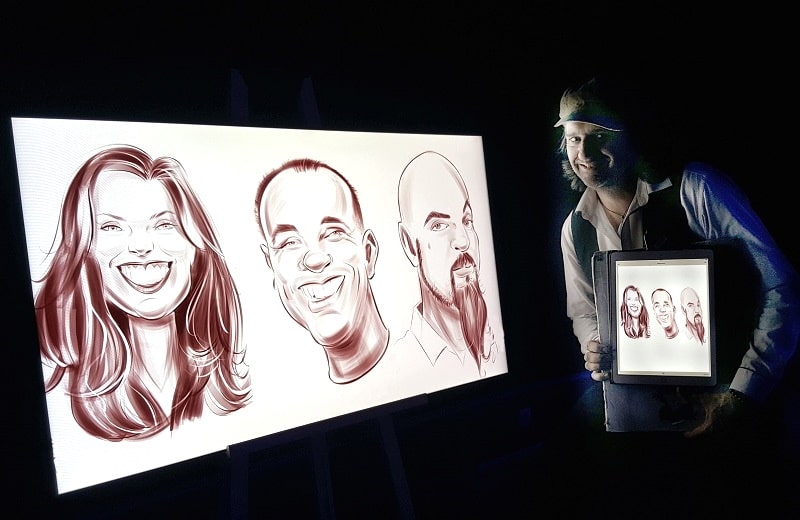 Digital caricatures
Digital caricatures
When the stylus replaces the pencil and the tablet replaces the sheet of paper, you get an original portrait.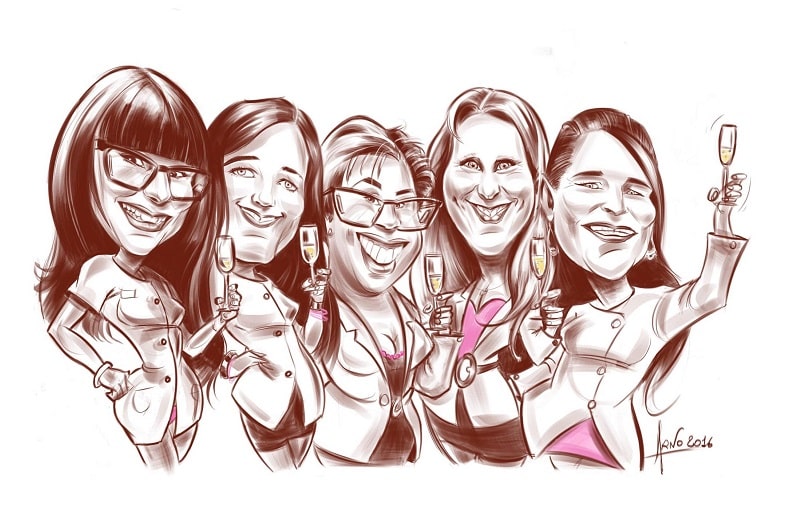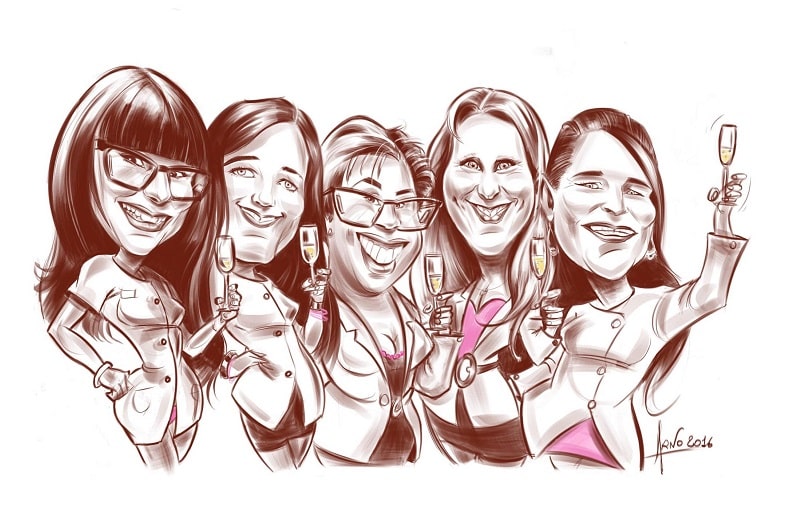 Corporate headshots
Corporate headshots
Point out the originality of your company and your team with an original caricature headshot.
You want to organize a San Francisco evening event ! A renowned caricaturist offers a unique and fun animation to give a different aspect to your event: wedding, birthday, evening or company party.
Discover the services of Caricaturist San Francisco
By its fun aspect, it is an effective way to leave a unique memory among your guests. Everyone will have the opportunity to admire friends, families or colleagues, on the drawings made before their eyes. It is a moment of sharing that is a change from ordinary classic photos, which will delight young and old. Offer a memorable souvenir to your guests, a personalized and original gift.
It will reproduce the portrait of your guests in a fun way. San Francisco, an eccentric and famous city, as much as our caricaturist. With a few strokes of the pencil, he paints  a portrait of you by emphasizing certain aspects of your face, so that a touch of humor results, without ever aiming to be unpleasant. Whether you feel beautiful or not at a San Francisco party, by then everyone will look more or less the same during a caricature session.
How is the cartoon going in San Francisco?
During an event, the caricaturist will normally ask the guest to sit opposite him to be drawn. For seated meals or at a company cocktail party, he can walk among the guests, standing or sitting at a table, and thus offer the guests he meets the opportunity to draw their sketches, which will delight customers and employees. This allows you to communicate favorably about the company, an opportunity to accentuate harmony within your teams. Have active and engaged people, with a hint of joking. For weddings, a happy and adequate day to have a portrait taken by a caricaturist. Fantasy and humor will delight guests. He can do his performance during the reception, at the beginning of the dance evening when the guests are sitting at the table or around the buffet. The bride and groom can also ask to create their portraits so that it's broadcast on screen on a loop during the evening so that everyone can see them while having fun.
For a San Francisco caricaturist, contact a renowned artist, you will have the opportunity to make a funny portrait of yourself while keeping a subtle and authentic touch on your caricature. This San Francisco evening entertainment helps to bring the guests together and encourages them to communicate with each other during this convivial moment. In addition, it will only take a few minutes to make a funny caricature.