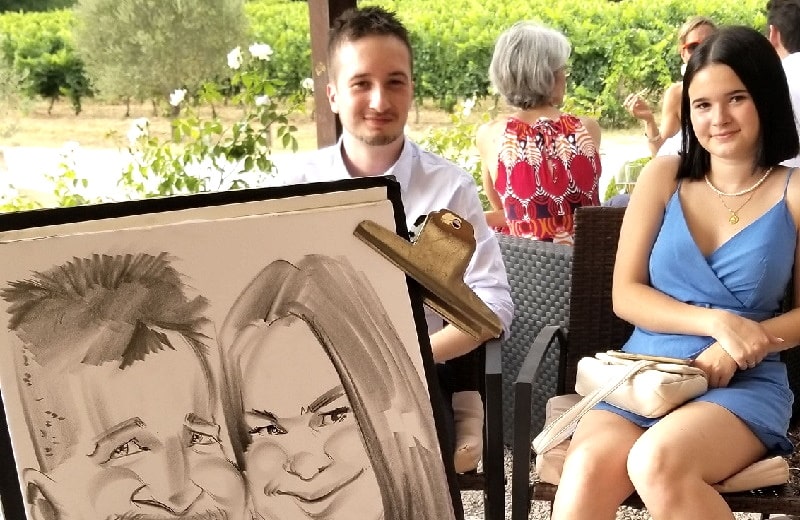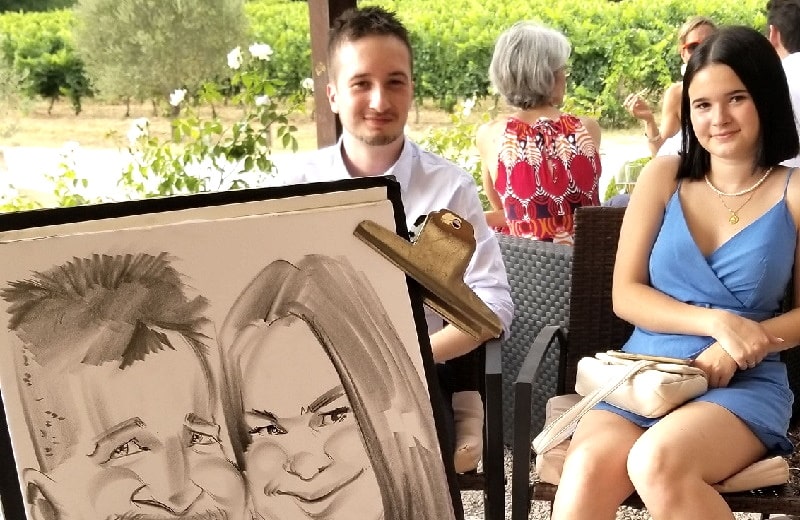 Entertaiment of weddings
Entertaiment of weddings
Do you want to delight your guests with an unforgettable and original entertainment? So let's share the happiest day of your life!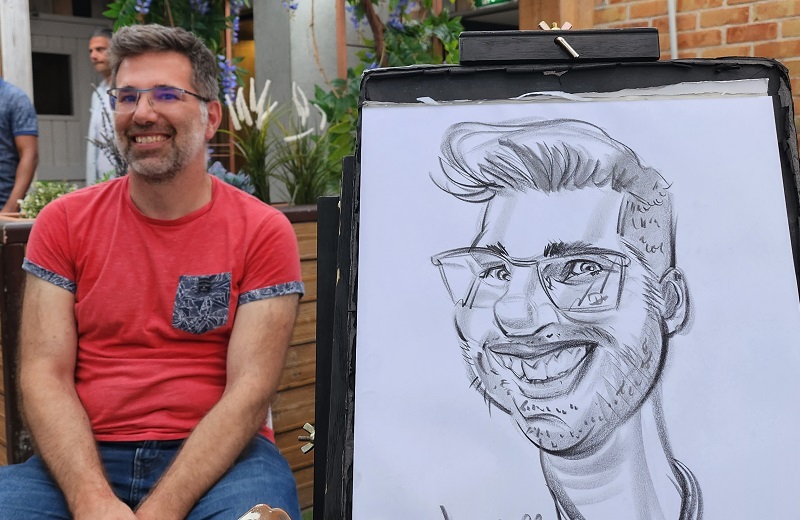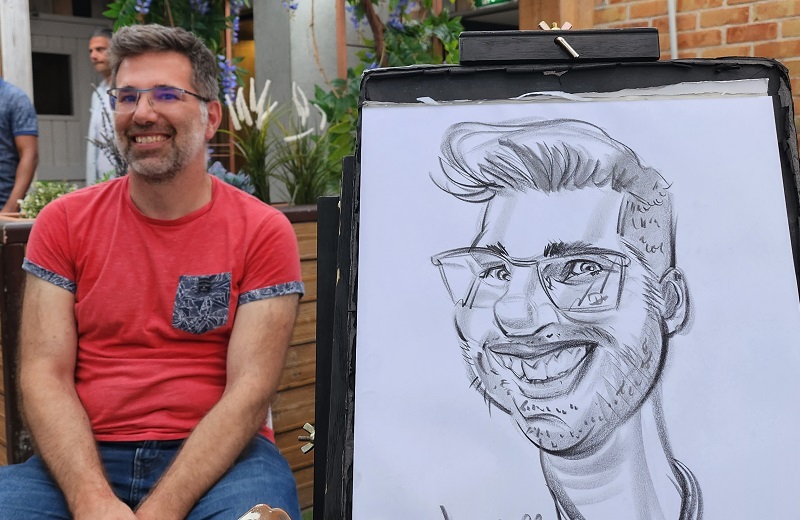 Evening party entertainment
Evening party entertainment
Do you dream of seeing your office colleague, your boss, your boyfriend or your mother-in-law have their portrait sketched ?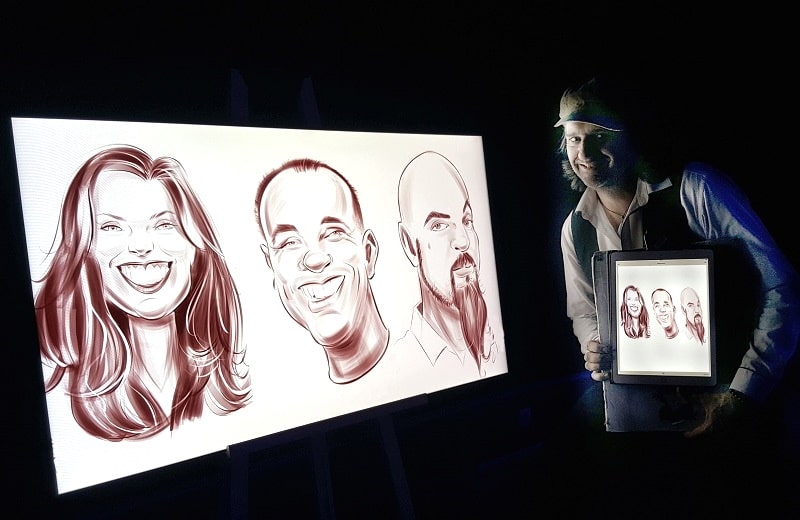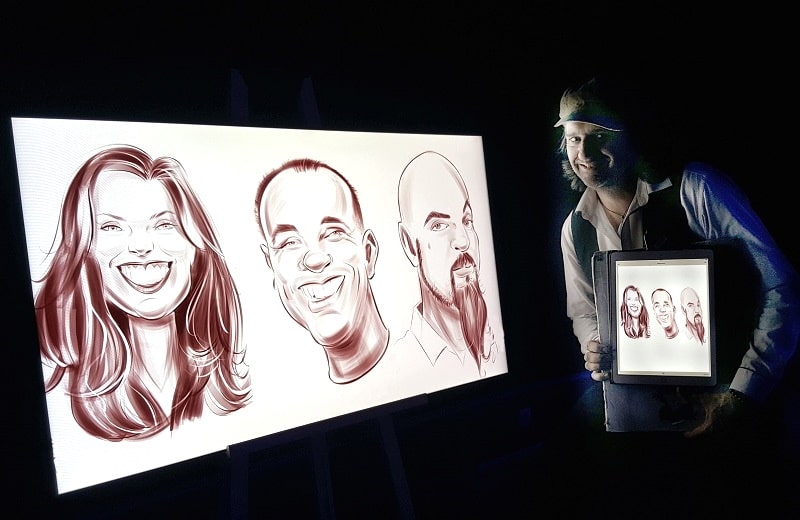 Digital caricatures
Digital caricatures
When the stylus replaces the pencil and the tablet replaces the sheet of paper, you get an original portrait.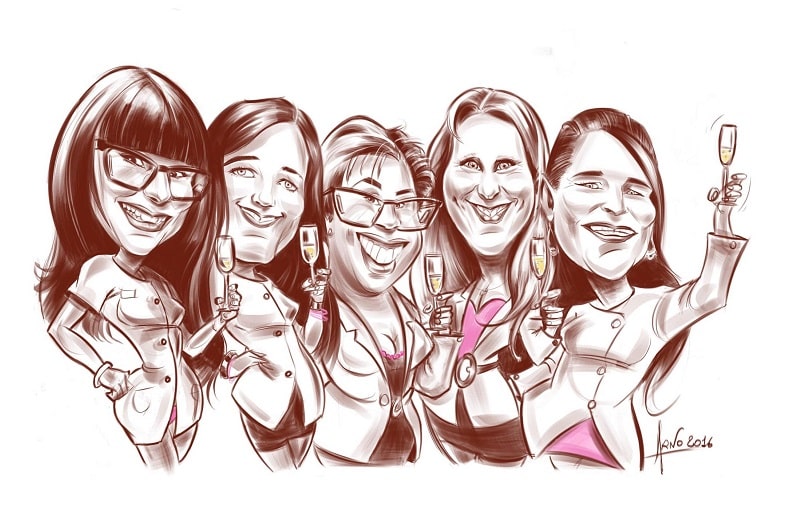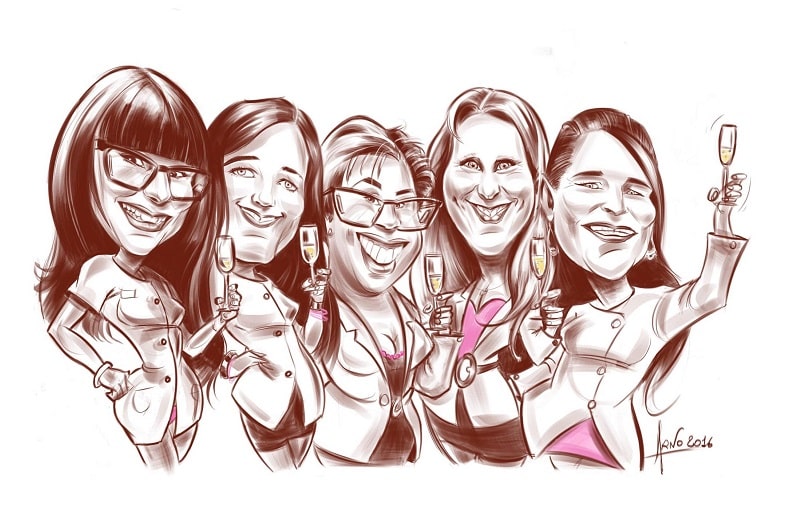 Corporate headshots
Corporate headshots
Point out the originality of your company and your team with an original caricature headshot.