CARICATURIST AIX EN PROVENCE
Event in Aix en Provence
CARICATURIST AIX EN PROVENCE
Event in Aix en Provence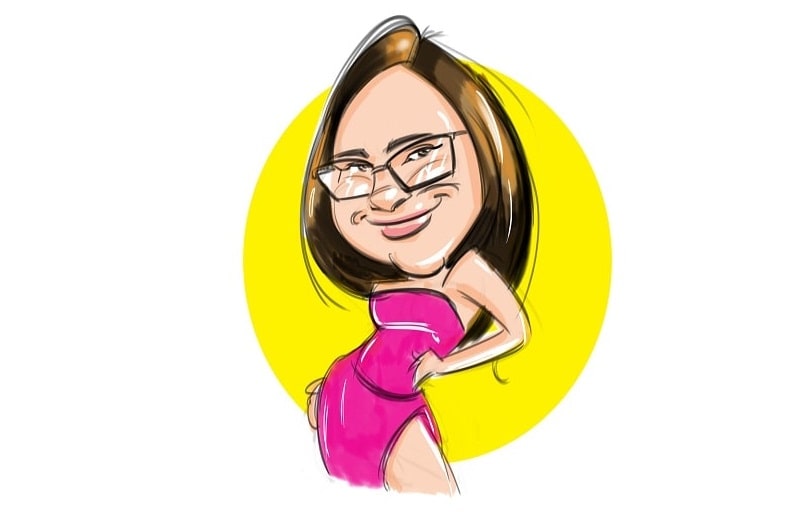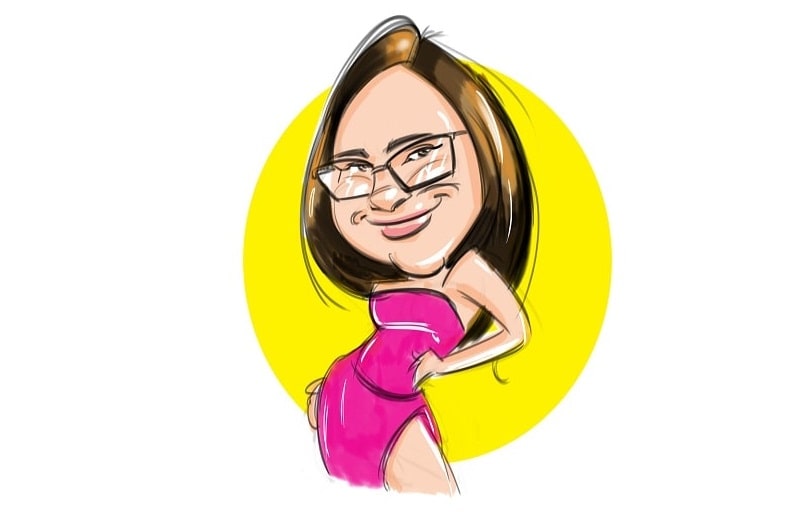 Video caricatures
Video caricatures
From home with a good coffee, have yourself sketched and get an original caricature in a few minutes.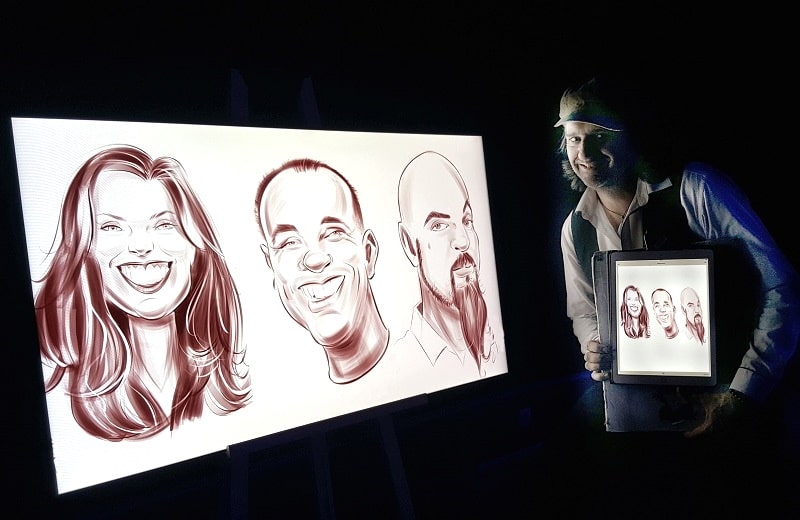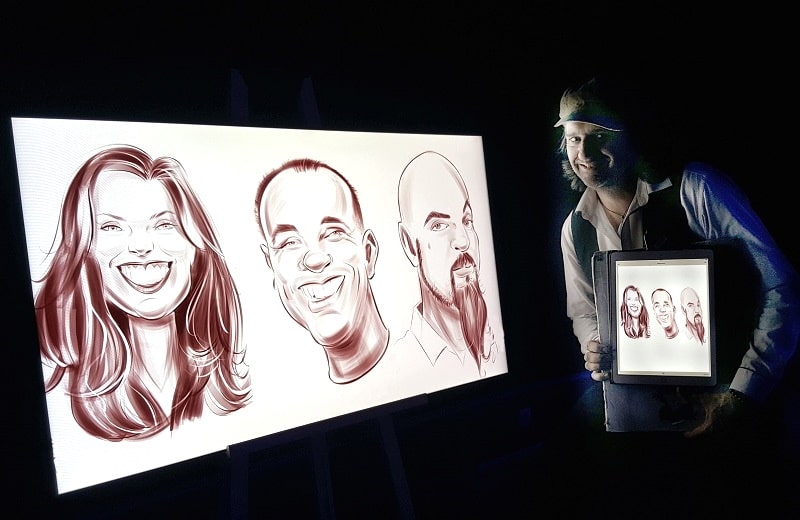 Digital caricatures
Digital caricatures
When the stylus replaces the pencil and the tablet replaces the sheet of paper, you get an original portrait.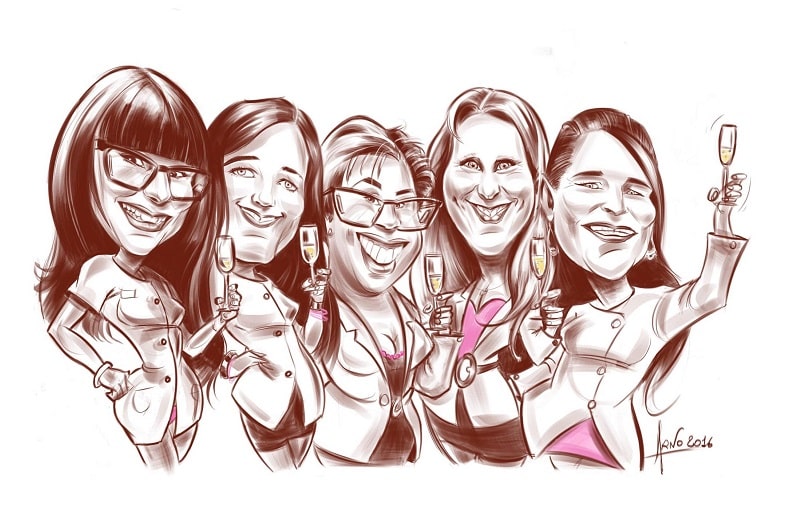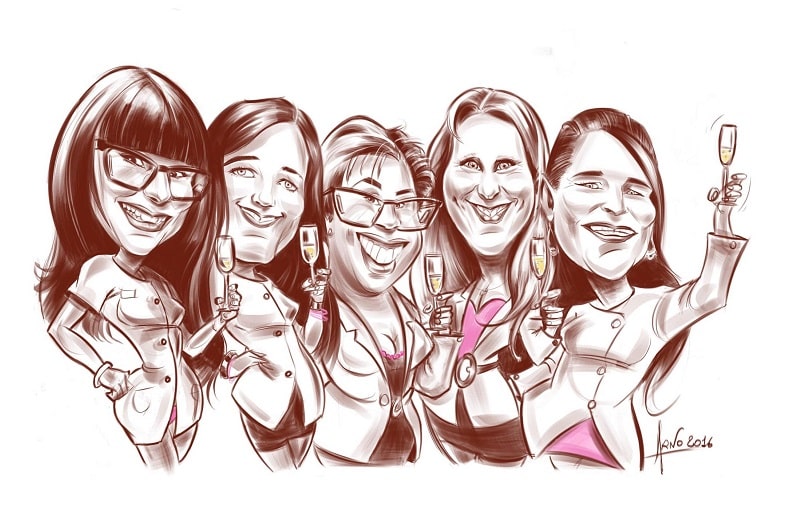 Corporate headshots
Corporate headshots
Point out the originality of your company and your team with an original caricature headshot.
The service for an entertaiment in Aix en Provence
To caricature the guests at a party, a professional event or a wedding, it is better to call in a specialist. A caricaturist in Aix en Provence offers his services to individuals and professionals for all kinds of activities. Evening party entertainment in Aix en Provence is one of the services he offers. He has the skills to make the event memorable. This Aix en Provence event expert entertains at any association or business event with a touch of humor. He works without being unpleasant to the guests. This artist portrays each person and emphasizes certain aspects of each face.
The presence of a caricatirist in Aix en Provence is important for the total success of parties, weddings and professional events. At the end of the event, each guest returns home with a humorous memory. This is their caricature in A3 size with the artist's signature. Guests can be business customers, parents or children, family members. They do not leave empty-handed, but leave the event with a very original gift. The atmosphere is provided by Arno, professional caricaturist, who makes this moment memorable and original.
The proceedings of a cartoon in Aix en Provence
The work of an Aix en Provence caricaturist can appeal to a large audience. This is valid for all categories of people: young and old. This artist is fully responsible for the entertainment of evening parties in Aix en Provence, whether professional or not. Guests can expect original and one-of-a-kind entertainment. This Aix en Provence events professional works in an unforgettable and friendly atmosphere. The guest can sit in front of the caricaturist while their are being sketched with a big smile on their face. All this takes place in joy and good humor, in a specific place or by walking from tables to tables..
While the Aix en Provence caricaturist does his job, he chats with the person in front of him. Always with a touch of humor, he does everything to learn more about the guests attending an event. He may want to discover the passions and usual activities of each to personalize his work. This kind of interaction is aimed at the embellishment of particular objects in the drawings. This is done during a convivial moment such as the moment of the cocktail or the moment of the aperitif. The artist can work with a pencil and a sheet of paper or with a digital tablet. The beautiful souvenir in digital format can be sent by e-mail.