CARICATURIST LONDRES
Event in Londres
CARICATURIST LONDRES
Event in Londres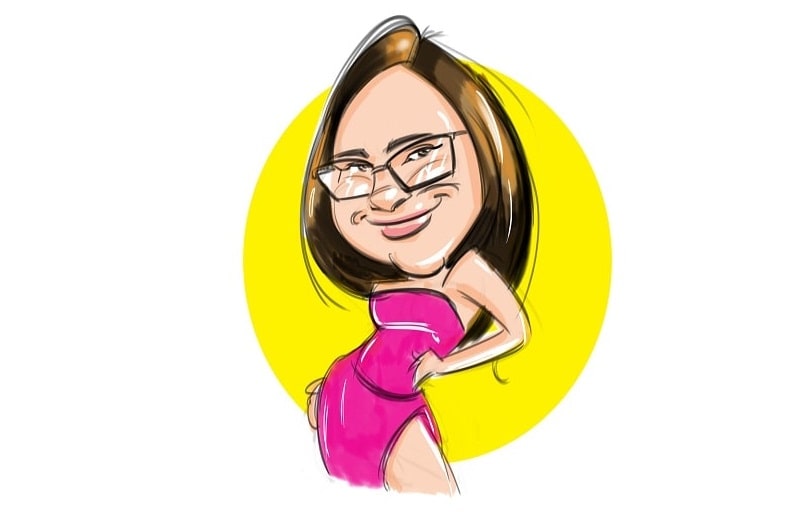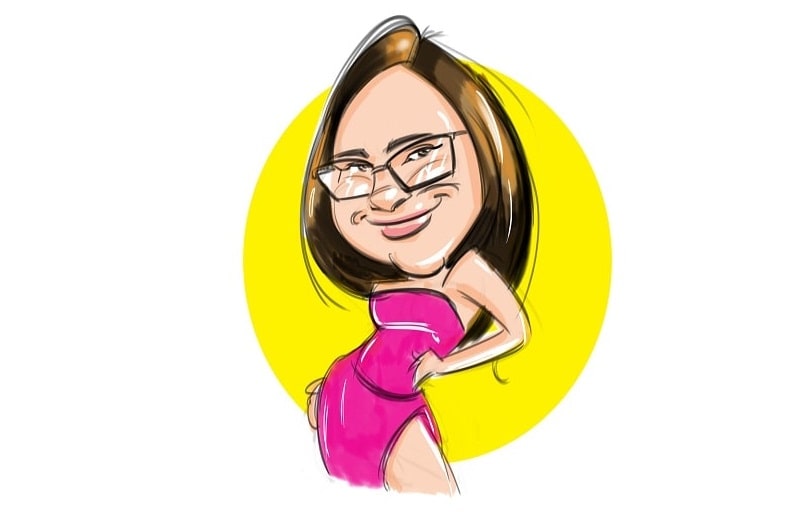 Video caricatures
Video caricatures
From home with a good coffee, have yourself sketched and get an original caricature in a few minutes.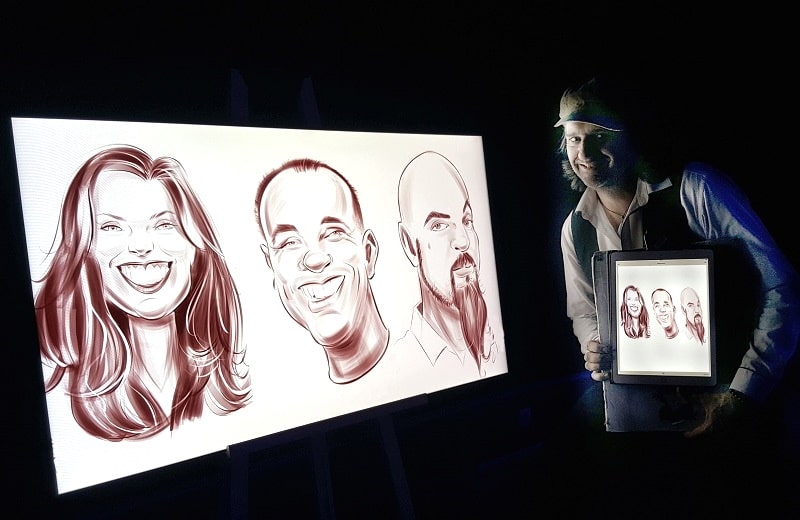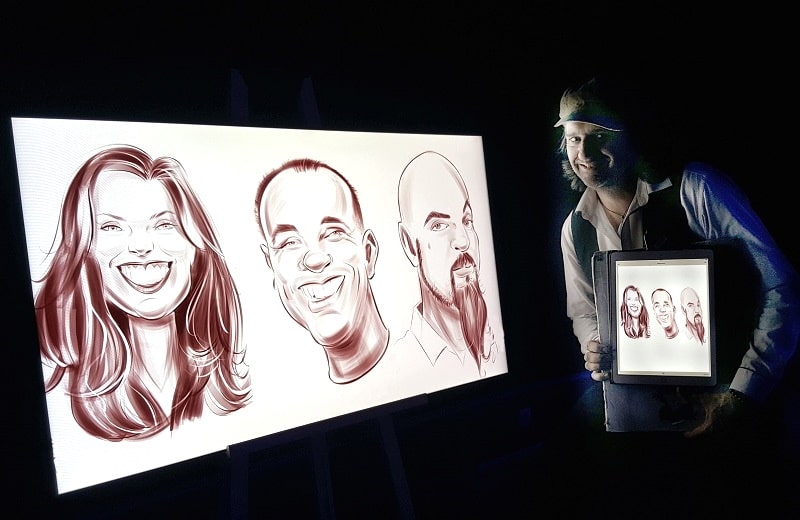 Digital caricatures
Digital caricatures
When the stylus replaces the pencil and the tablet replaces the sheet of paper, you get an original portrait.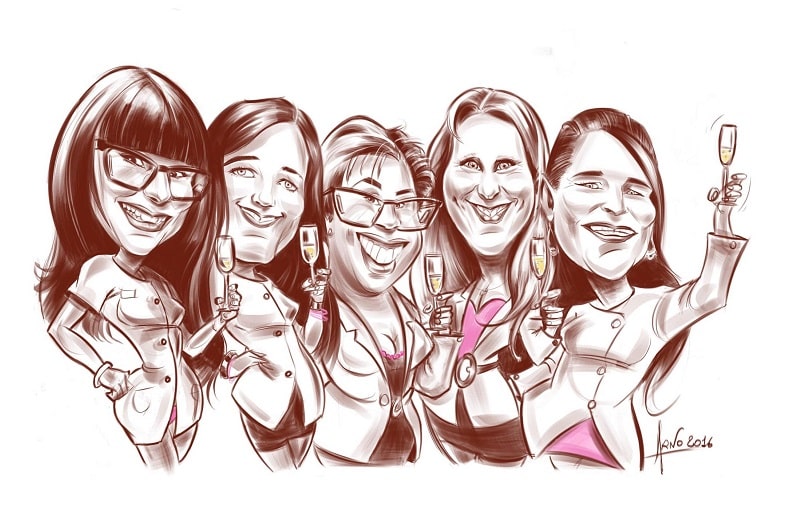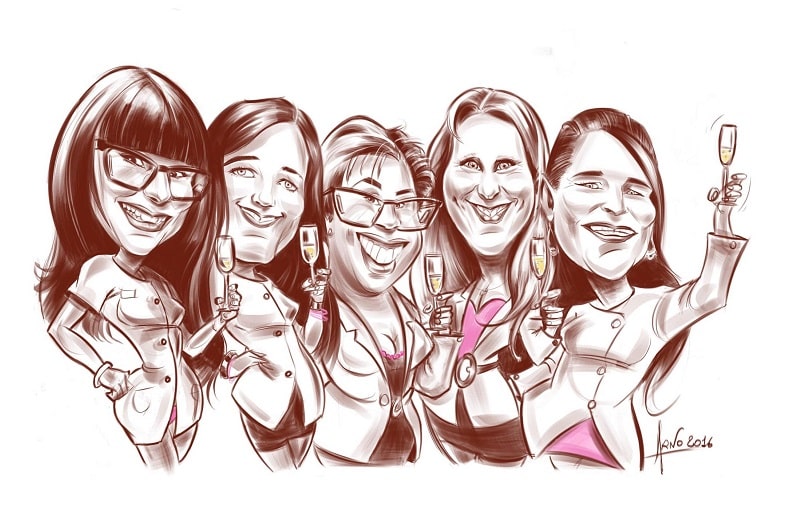 Corporate headshots
Corporate headshots
Point out the originality of your company and your team with an original caricature headshot.
Do you want to organize an event in London? Would you like to make your reception unforgettable and exceptional?
Do you want to add a touch of originality and uniqueness to your party? Hiring a caricaturist in London for your entertainment is the best choice.
Performing an artistic and classic intervention, Arno Caricaturiste is able to offer your guests memories that they will take with them (and that will remind them of this special day).
Service of a caricaturist for an event entertainment London
Just like the photographers, the caricaturist is responsible for rendering the highlights of your day in an image, but  in a more original, personalized and artistic way.
In London, like in other cities, Arno Caricaturiste can intervene for various events.
Caricaturist for a corporate party in London
For a successful evening entertainment in London in a professional setting, Arno Caricaturist in London can provide you with a festive and humorous atmosphere. Using his equipment, he can caricature guests, customers, collaborators or employees in a friendly and respectful manner.
He can also add the company logo and the date of the event to the cartoon. In this way, guests will be able to keep with them a souvenir of the company's event in London. Be aware that Arno Caricaturist can adapt to any situation in relation to the recommended outfit. Arno caricature in London offers you the possibility of making your caricature or those of your company's employees in video. For a unique experience and an original corporate communication medium. Caricaturist for a wedding in London reflecting the theme of joy and happiness, a wedding is an event in which good humor should prevail. London caricaturist Arno is capable of creating that kind of vibe. Endowed with humor and originality, his performance in London has the power to surprise guests as well as the bride and groom. Considered as a guest and also an entertainer, he knows how to conform to the theme of marriage.
What does a caricature event in London consist of ?
For the production of a caricature event in London, caricaturist Arno can intervene at any time of the reception, especially during dinners. As for his location, this professional caricaturist knows how to adapt to the configuration of the event. Indeed, he can be seated in a fixed place and it is the guests who join it. He can also go from table to table. A caricaturist performance in London lasts an average of five to six minutes depending on the performance. A caricaturist in London can make his sketches either with paper and pencil or with a digital tablet. For the latter, the performance can be projected live on a screen so that the other guests can see the stages of the sketching.