CARICATURIST A LOS ANGELES
Event in Los Angeles
CARICATURIST LOS ANGELES
Event in Los Angeles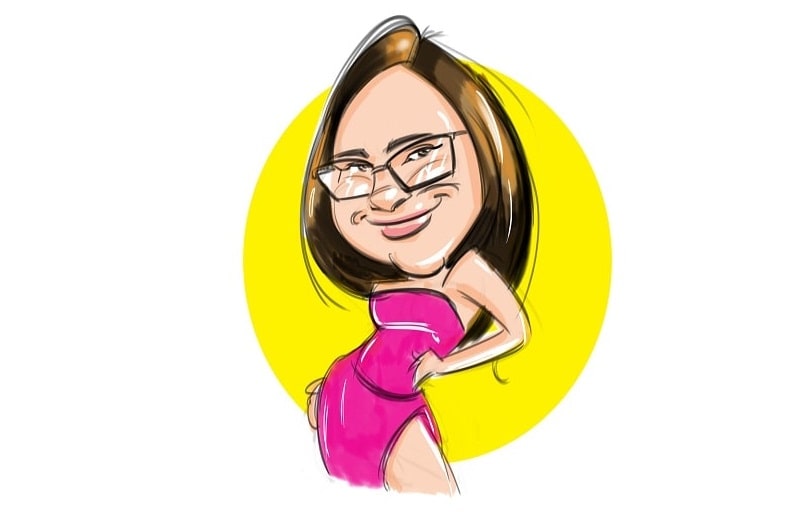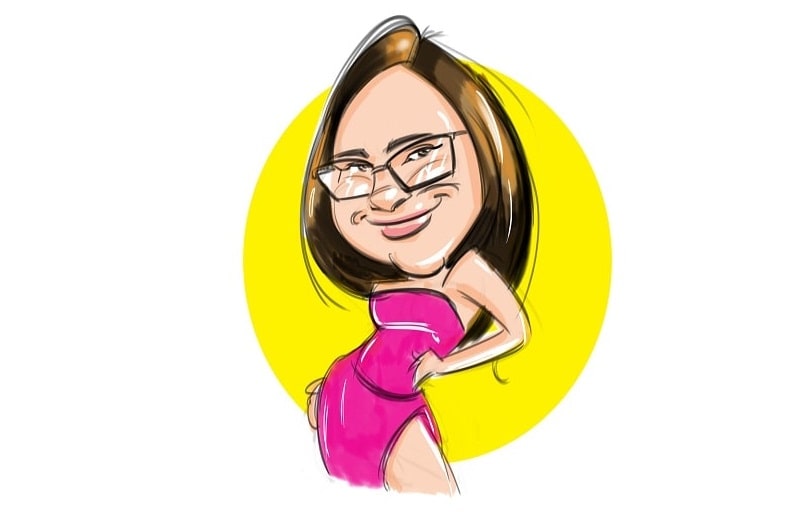 Video caricatures
Video caricatures
From home with a good coffee, have yourself sketched and get an original caricature in a few minutes.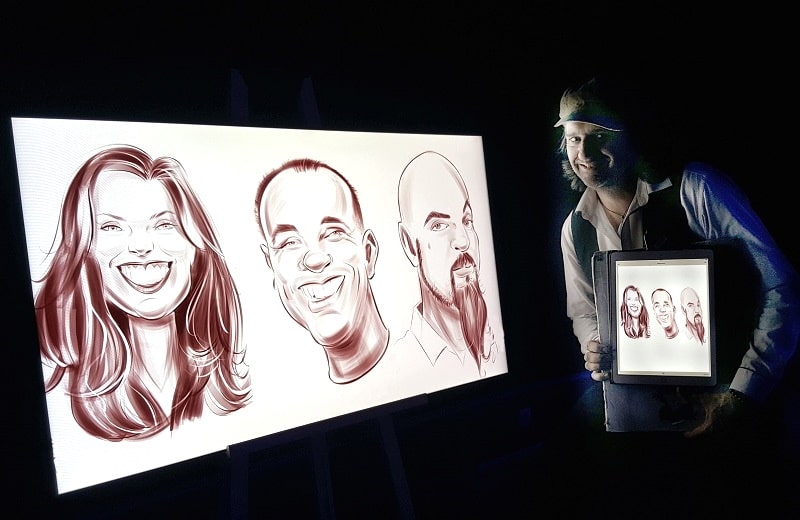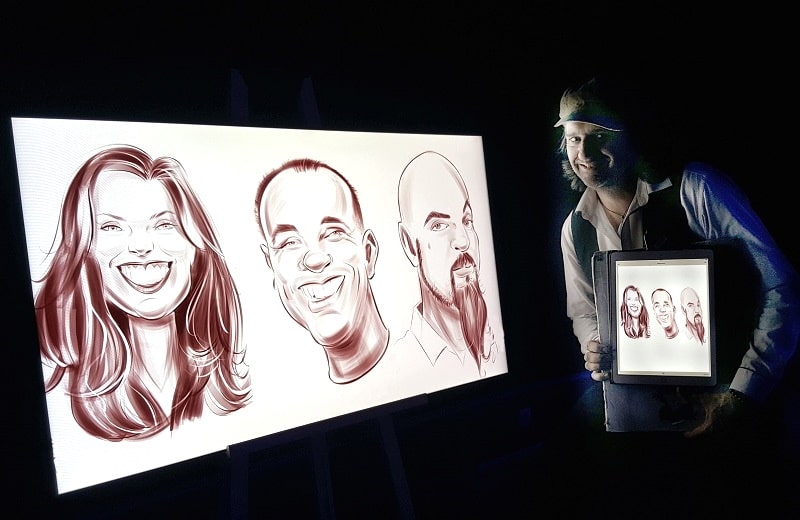 Digital caricatures
Digital caricatures
When the stylus replaces the pencil and the tablet replaces the sheet of paper, you get an original portrait.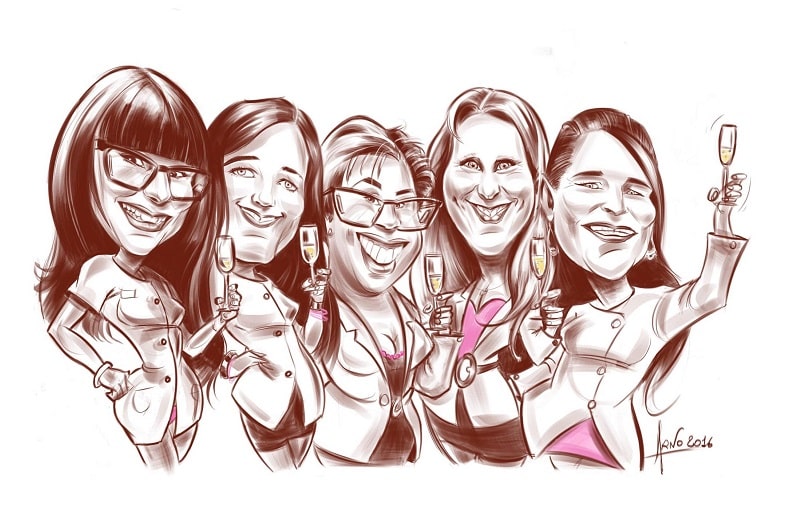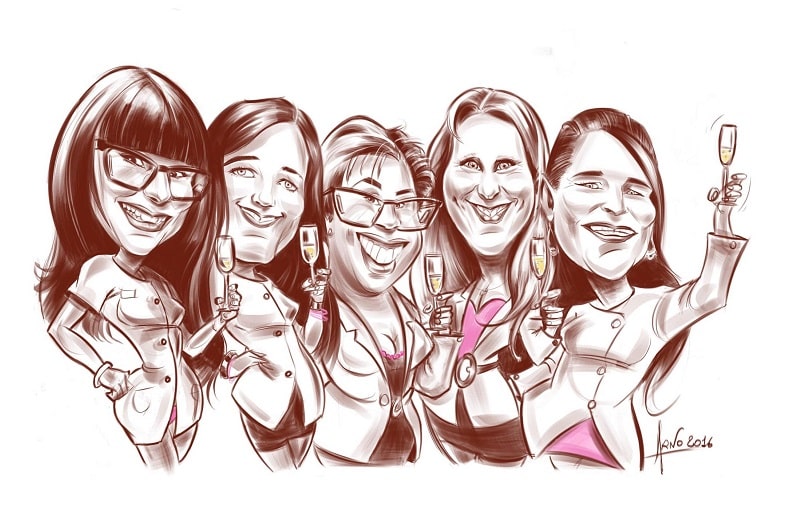 Corporate headshots
Corporate headshots
Point out the originality of your company and your team with an original caricature headshot.
To speak of Los Angeles is to refer to the birthplace of the film industry and to a multitude of renowned artists, including Arno Caricaturiste in Los Angeles. Indeed, this professional caricaturist stands out for the quality of his services. You certainly want to know more. So read on.
Discovering the services of Caricaturist Los Angeles
Whether you are an individual or a professional, Arno Caricaturist in Los Angeles has all the required creativity to make your events project in Los Angeles a real success.
If it comes to nightlife entertainment in Los Angeles, the caricaturist is sure to brighten up all the guests with pictures. All you have to do is give him a few details: the person (s) to caricature, the event you want to immortalize. However, it is even more interesting to leave the initiative to the artist because the less you expect, the greater the surprise effect.
Arno Caricaturist Los Angeles can also intervene in the design of your announcements, if you wanted an original and fun result.
In order to better satisfy the event management in Los Angeles, he will come and accompany you at every stage of the ceremony.
If it is business entertaiment, Arno Caricaturiste in Los Angeles also offers several services, among others: the integration of caricatures on advertising media, for promotional campaigns or the production of caricature labels for certain products. . That's not all. When your company organizes an event (a cocktail party, for example), you can call on the artist to immortalize this moment by making a caricature of the whole audience or of a specific target.
As for party entertainment, Arno Caricaturist in Los Angeles offers you original and fun ideas for unforgettable events.
Arno caricature in Los Angeles also offers you the possibility of making your caricature or those of your company's employees in video. For an original internal company communication (for example: corporate caricature headshots).
How is the caricature going during the event?
To make a caricature during the event, there are several options. It could be someone (or more) already informed or a surprise. In the first case, Arno Caricature in Los Angeles works from table to table, sitting opposite everyone he sketches.
The model being free to move as they wish, the artist is therefore required to demonstrate a sense of observation.
Using a pencil, he should aim for their characteristic features, ideally starting with the body and ending with the head. Ditto for the second case, except that here, the artist must work discreetly and stay further away than before.