CARICATURIST MARSEILLE
Event in Marseille
CARICATURIST MARSEILLE
Event in Marseille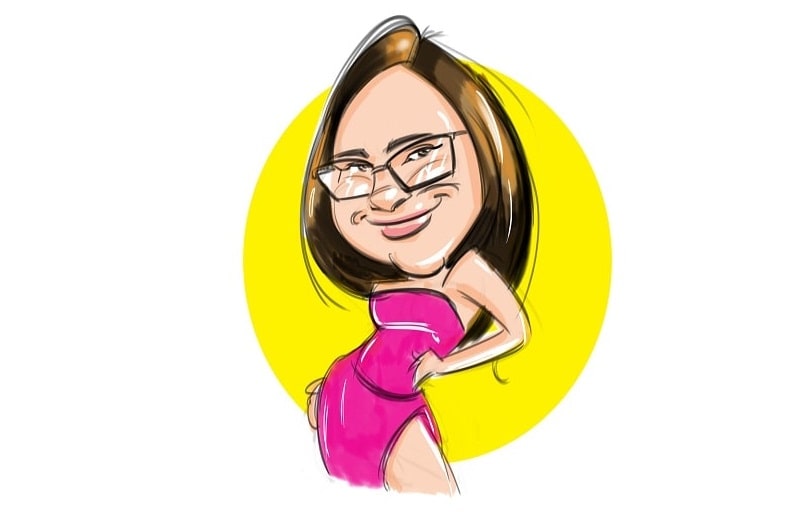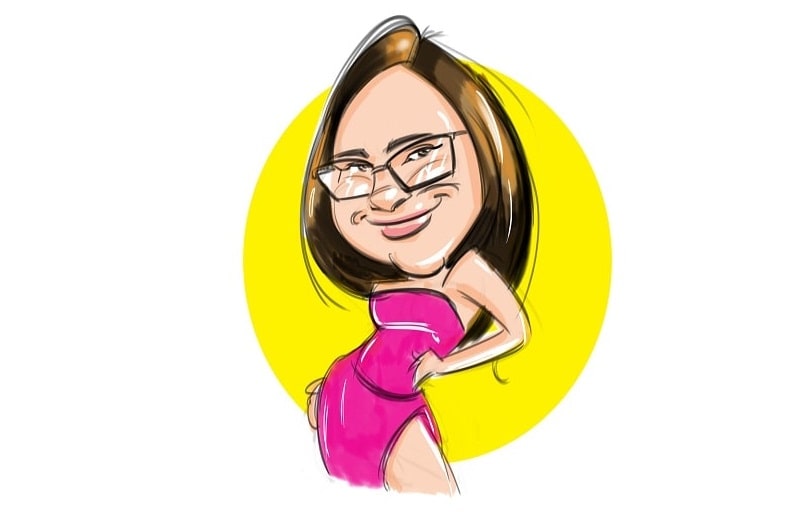 Video caricatures
Video caricatures
From home with a good coffee, have yourself sketched and get an original caricature in a few minutes.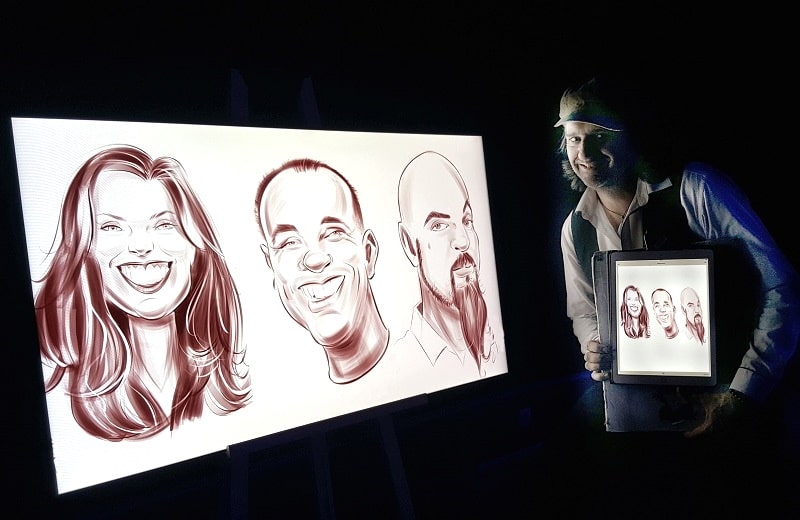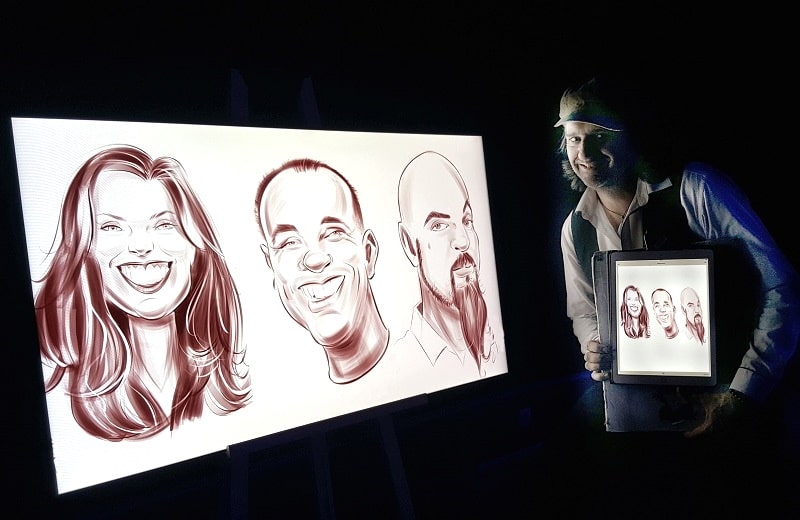 Digital caricatures
Digital caricatures
When the stylus replaces the pencil and the tablet replaces the sheet of paper, you get an original portrait.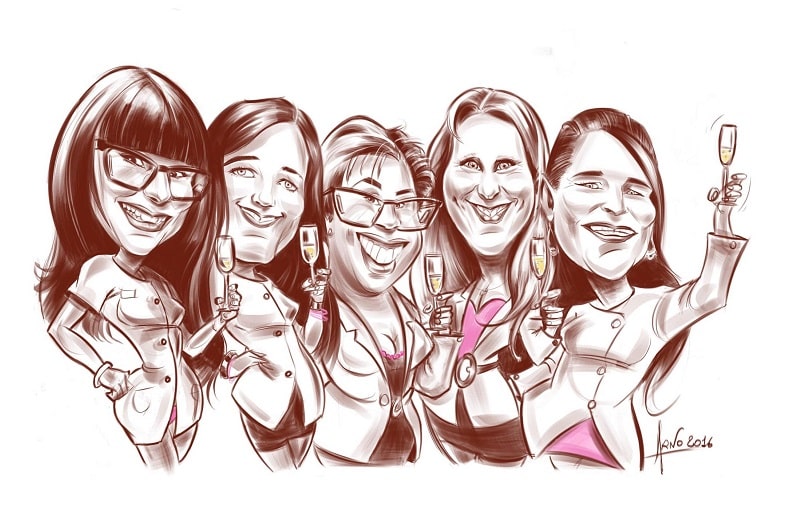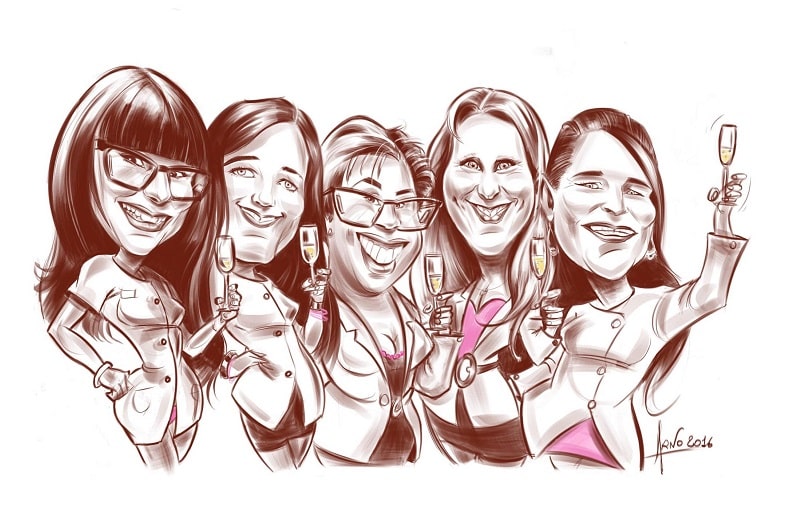 Corporate headshots
Corporate headshots
Point out the originality of your company and your team with an original caricature headshot.
To make a party more original, the presence of a caricaturist becomes more and more interesting and, above all, more fun.
Service for an evening, wedding or corporate event in Marseille
Whatever event you want to organize in Marseille, you can count on the unique know-how of caricaturist Arno in Marseille. This professional artist has indeed a talent that can make or transform an entire evening, an event into an Entertainment in an original and fun way. All guests will therefore have the privilege of attending a variety of shows, and various humorous scenes.
Hiring a caricaturist has now become an idea that interests many organizers. Instantly unfolding caricature entertainment is both amazing and fun. Then everyone can directly rejoice at the result, which can be funny or fascinating, but never vulgar. Moreover, as a good professional, Arno Caricaturist works in Marseille according to the theme of the event, because it is an art that he masters perfectly.
Today, the animation of an event in Marseille cannot do without the presence of this party entertainer. The services are offered, for example, depending on the number of guests. Thus, the works produced are first of all based on humor and also on experience and creativity.
What does a caricature entertainmenting consist in during a party in Marseille?
Calling on a caricaturist to entertain a party in Marseille turns out to be a perfect and very original idea. He will liven up the evening with his incredible talent, but in addition, he adds a touch of humor to the party. By caricaturing everyone or some of the guests, the artist also makes the event more memorable.
In addition to musical atmospheres or other entertainment, the presence of a caricaturist is also becoming very trendy. Whether it's at a business event, a wedding or a birthday party, guests won't have time to get bored. In addition, they will have the privilege of learning everything about the profession of a caricaturist in Marseille at the same time.
This is indeed a profession in which the illustrator takes the time to make a humorous portrait of one or more guests. The entertainment is suitable for any type of event because of the ease of communication it gives off during the party. It's also a great opportunity to make the moment unforgettable. Each guest can then leave with a little souvenir in their hands that is both funny and very memorable.