CARICATURIST NEW YORK
Event in New York
CARICATURIST NEW YORK
Event in New York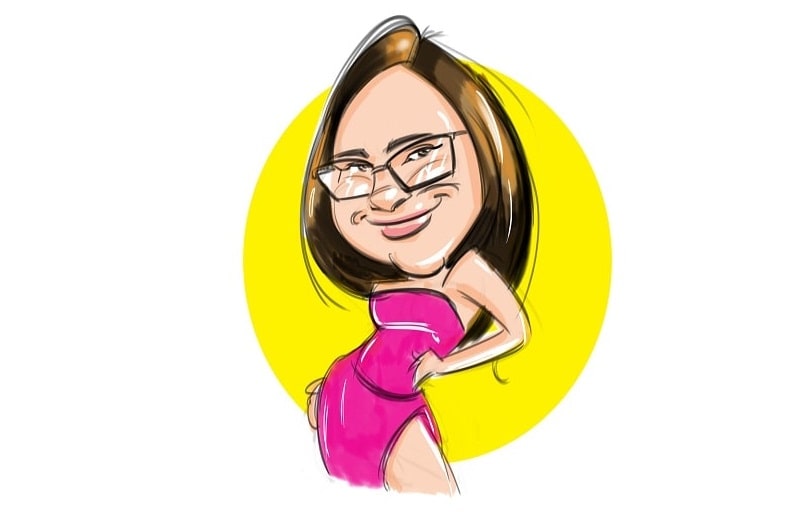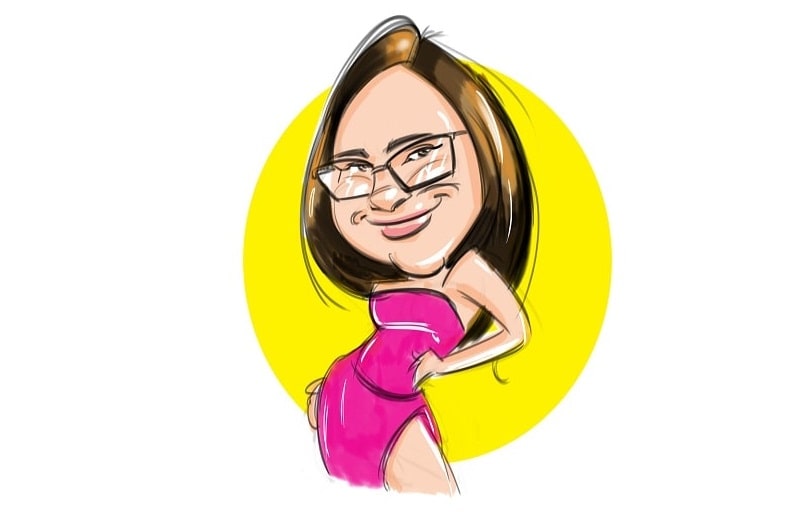 Video caricatures
Video caricatures
From home with a good coffee, have yourself sketched and get an original caricature in a few minutes.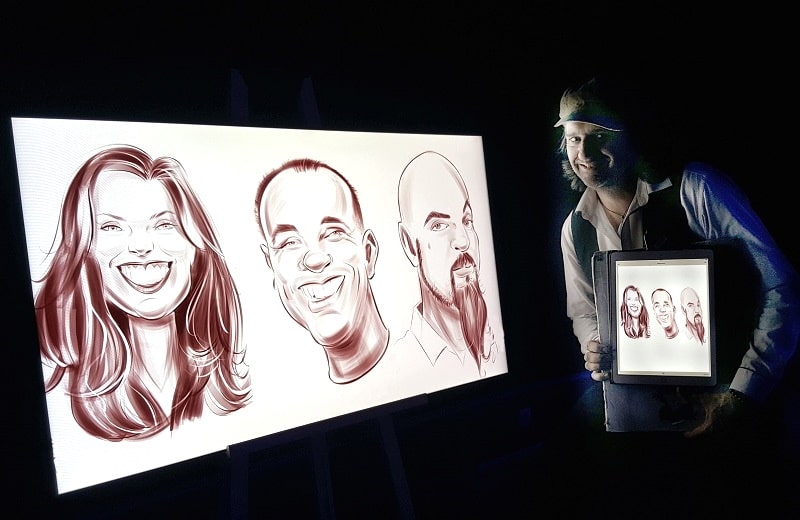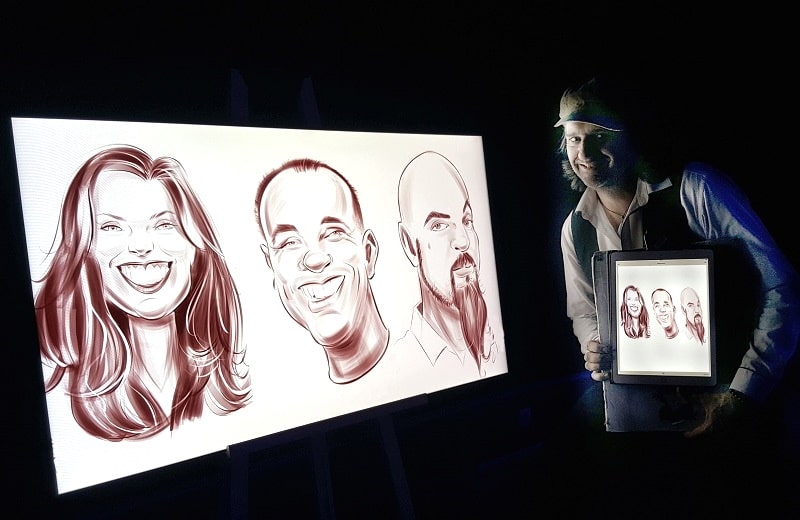 Digital caricatures
Digital caricatures
When the stylus replaces the pencil and the tablet replaces the sheet of paper, you get an original portrait.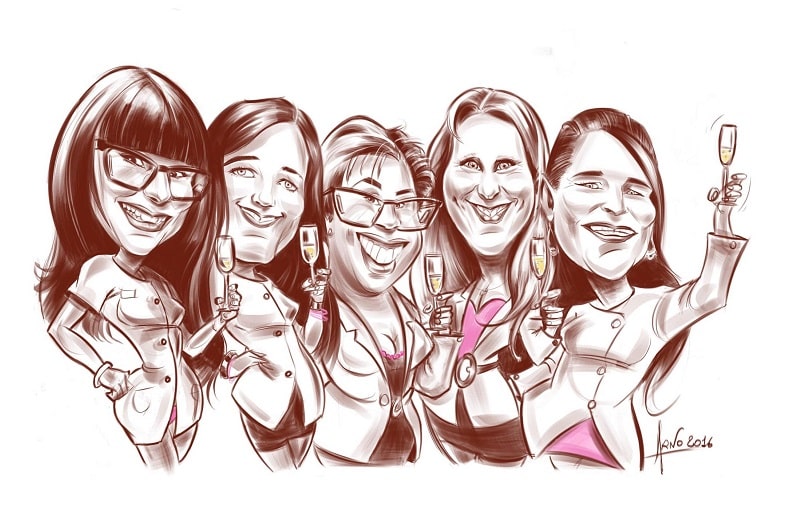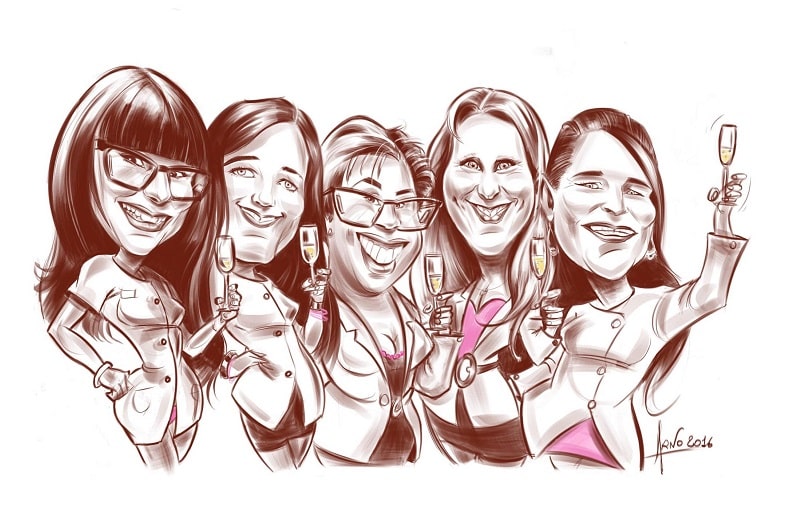 Corporate headshots
Corporate headshots
Point out the originality of your company and your team with an original caricature headshot.
Are you in New York and want to organize an evening or an event that will be remembered by your guests?
Use my caricaturist services! In addition to being a new fashion for events in New York, the intervention of a caricaturist will ensure a fun, lively and personalized entertainment.
For what occasions call a caricaturist in New York?
Whether it is a private or professional event, it is increasingly common to ask for the performance of a caricaturist.
For an event such as a wedding, for example, the humor of a caricaturist in New York is sure to brighten up your D-Day to the delight of the guests.
Being caricatured is also an easy way to keep your guests out of boredom while entertaining a New York evening party.
Finally, during an evening with colleagues or a corporate evening, what better than a performance by a caricaturist for a light and pleasant atmosphere.
Imagine group caricatures from this evening which will be on display in the offices. These will undoubtedly strengthen the solidarity of the team within the company. The list of events that bring New York to life is not exhaustive. By opting for this type of activity, your event will be successful and your guests will have memorable moments.
What is a caricaturist performance like in New York?
Equipped with a sheet of paper, a pencil and a big smile, it takes the caricaturist only 5 minutes to sketch your guests. It can be performed by going from table to table to portray the guests during a sit-down meal. He can also sit in a corner of the room where guests will come to pose opposite him. In order to personalize his drawing, the caricaturist not only creates a souvenir of the moment, he interacts with his audience, all in a humorous and friendly atmosphere.
The guests will be highlighted and leave with a concrete gift. Besides paper and pencil, Arno Caricaturist in New York also uses other media, including digital tablets. He especially uses this type of device during corporate events where technological advances are highlighted. As far as pricing is concerned, it generally depends on the number of drawings made and the material used.
Moreover, Arno caricature in New York also offers you to draw your caricature or those of your company's employees in video. To make your internal corporate communication different and relevant (for example: caricature corporate headshots).
Now that this area has no secrets for you, don't hesitate to ask for the entertaiment of a caricaturist at your events in New York.