CARICATURIST ST TROPEZ
Event in Saint Tropez
CARICATURIST ST TROPEZ
Event in Saint Tropez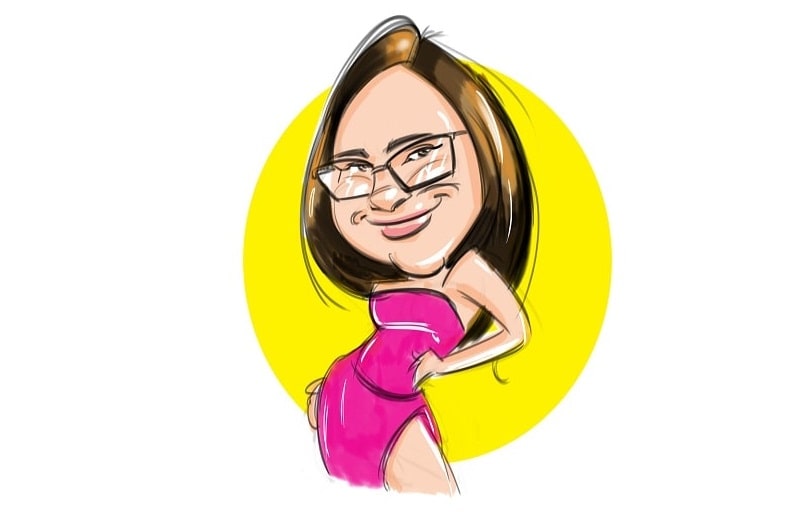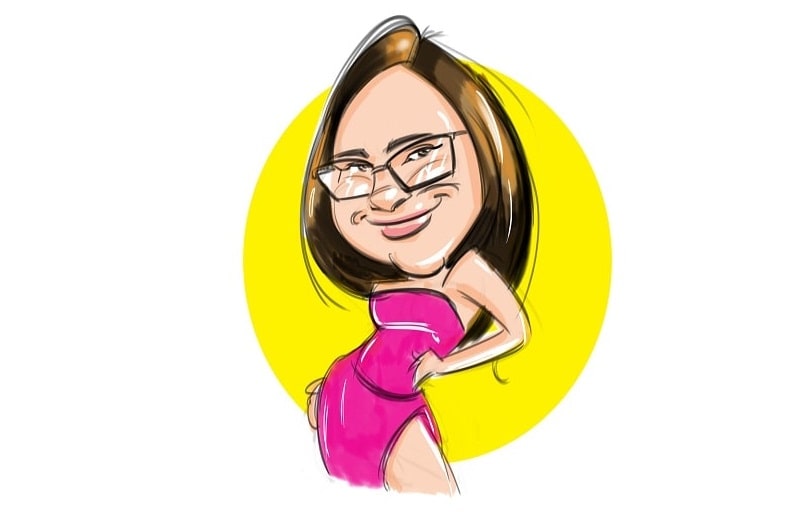 Video caricatures
Video caricatures
From home with a good coffee, have yourself sketched and get an original caricature in a few minutes.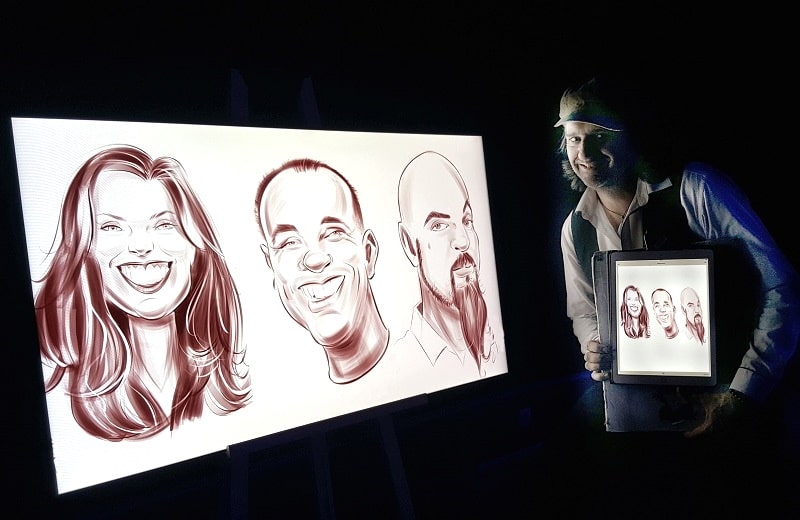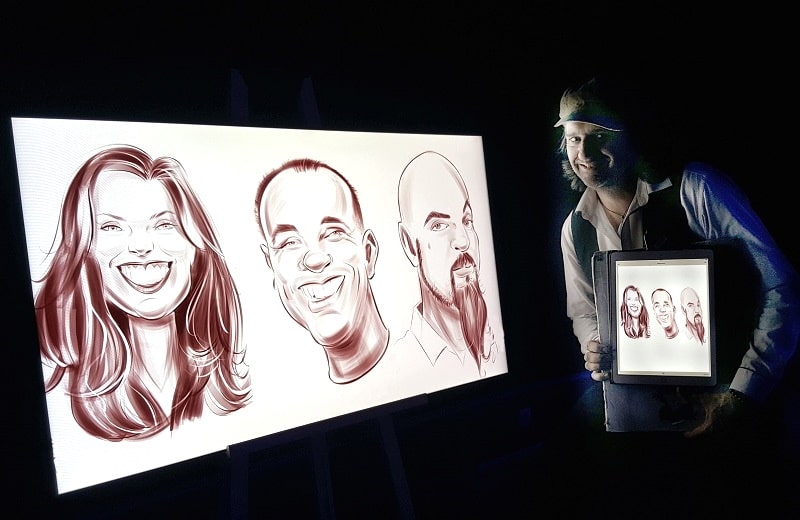 Digital caricatures
Digital caricatures
When the stylus replaces the pencil and the tablet replaces the sheet of paper, you get an original portrait.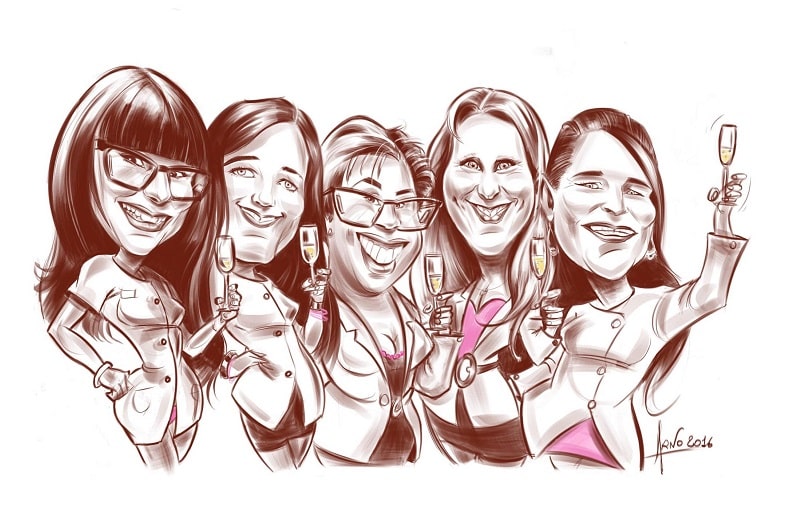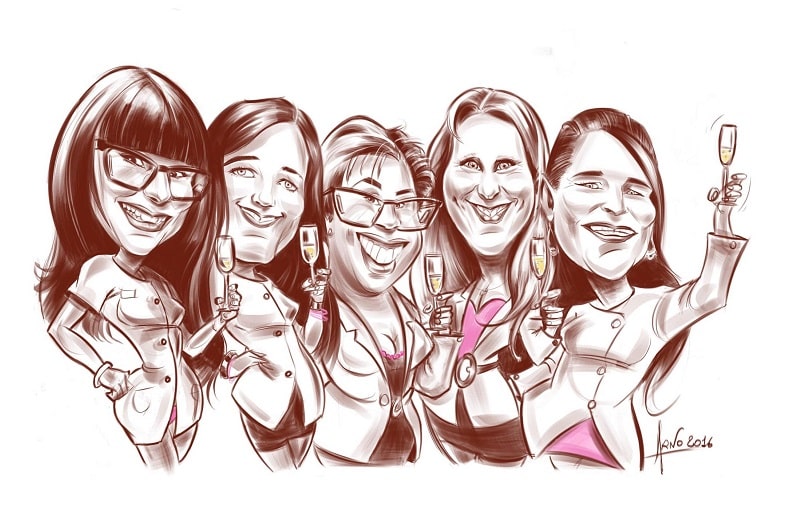 Corporate headshots
Corporate headshots
Point out the originality of your company and your team with an original caricature headshot.
There are several ways in St Tropez to make your event a success, among others: caricature.
If you are an individual or professional, and looking for a skilled caricaturist for your party, wedding or corporate entertainment, choose Arno Caricaturiste in St Tropez. He has all the arguments to convince you.
Presentation of the services of Caricaturist St Tropez
There is nothing quite as funny as the grotesque portrayal of someone who, in reality, has normal features. In this regard, Caricaturist St Tropez is not lacking inspiration. He promises to make your Events program in St Tropez attractive. Let's see his services:
Wedding entertainment
While some people may find reading the wedding invitation boring, Arno Caricaturiste St Tropez now makes yours an eye-catcher. The two lovebirds will then be expertly transformed.
This professional has several other surprises in store for you, including: caricaturing the artist invited to your wedding, your father-in-law or mother-in-law, or one of the guests. The goal is to bring an original touch to the Events in St Tropez. Everything is possible, except compromising subjects.
Evening party entertainment
Here again the artist offers you many ideas. From the organizers to the orchestra to the host and the audience, everyone is a potential target.  The St Tropez Evening Party Entertainment will have a decor created with great dexterity by the artist.
Business entertainment
If you are planning a promotional campaign and want to empower yourself to succeed, think outside the box and call on Arno Caricaturiste St Tropez. His humorous representations can effectively help boost the sale of your product. For example, the caricatured managerial staff while using the product. It could also be a dinner with clients. They will appreciate and remember this moment every time they look at the picture at home. Remember that humor is a great way to memorize something serious.
How to have a caricature drawn at an event in St Tropez?
Above all, it should be noted that Arno Caricaturist in St Tropez is gifted with a sense of observation and detail. This quality allows him to quickly grasp the characteristic features of the person represented, even if the latter makes gestures. That said, if it comes to surprising a guest, Arno Caricaturist in St Tropez knows how to be discreet and keep a certain distance.
Otherwise, he sits opposite without disturbing the guest. Using a pencil, he first draws the body (without the face) in a bizarre shape, wearing the same outfit as the guest's. He finishes the work by drawing the head with grotesque and buffoonish lines.