CARICATURIST GENEVA
Services in Geneva
CARICATURIST GENEVA
Services in Geneva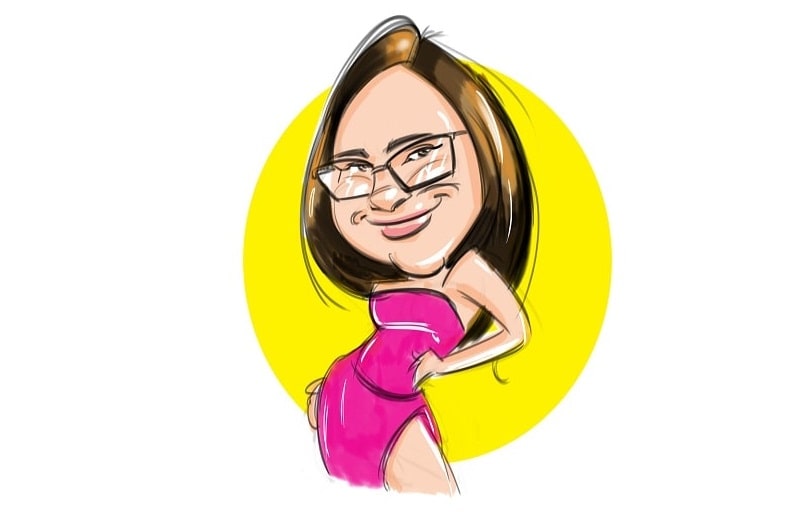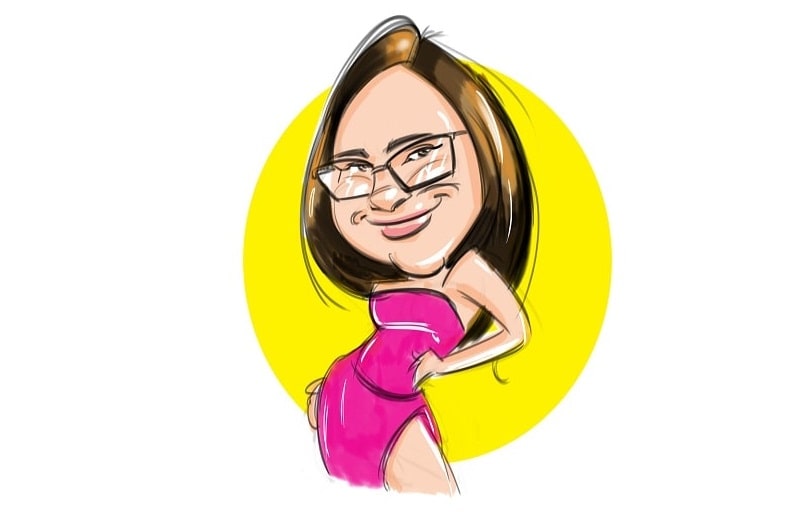 Video caricatures
Video caricatures
From home with a good coffee, have yourself sketched and get an original caricature in a few minutes.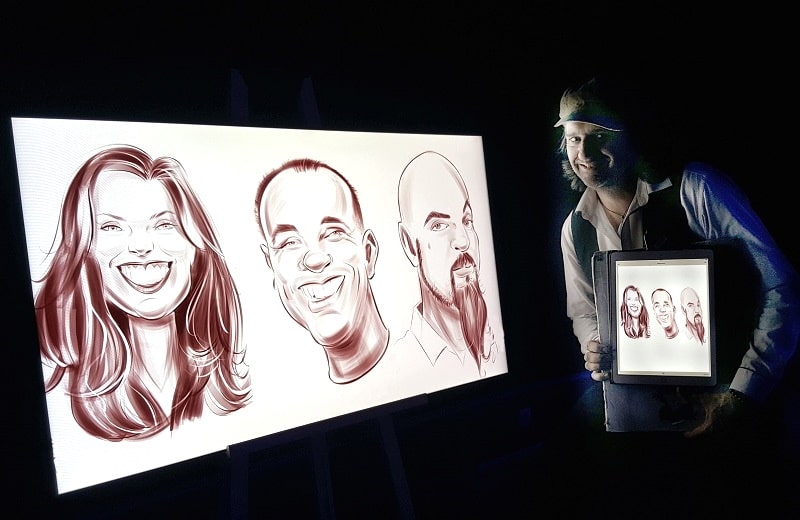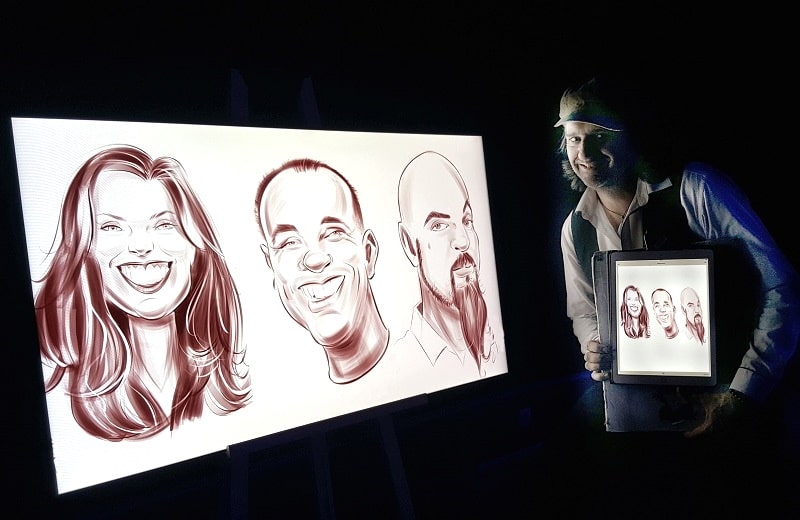 Digital caricatures
Digital caricatures
When the stylus replaces the pencil and the tablet replaces the sheet of paper, you get an original portrait.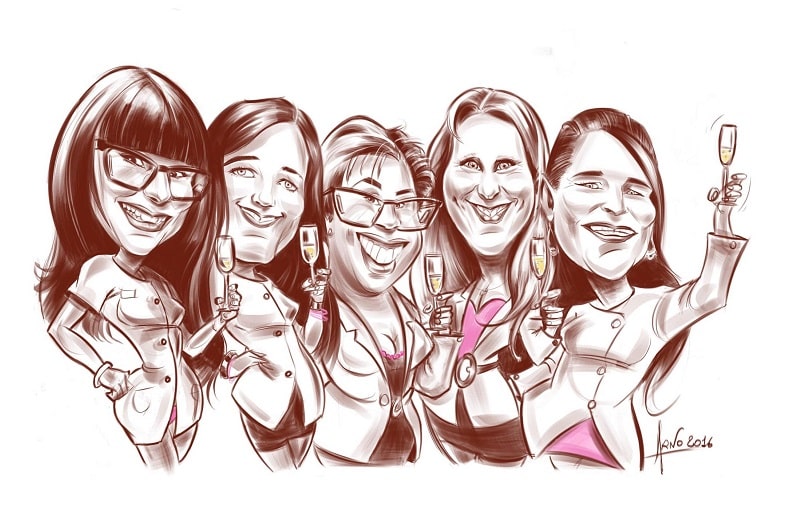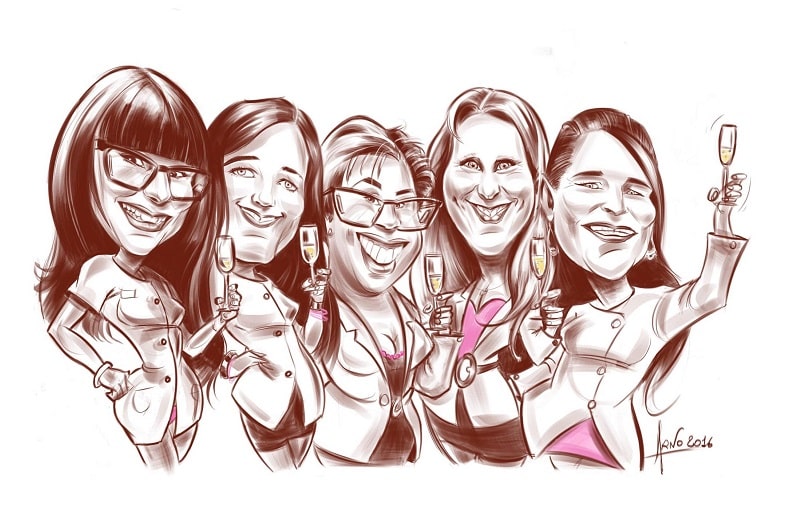 Corporate headshots
Corporate headshots
Point out the originality of your company and your team with an original caricature headshot.
For the entertainment of your evening parties and events in Geneva, there are many means and of all kinds. There is one, however, which will make your event original and memorable. That of enlisting the services of a caricaturist to impress and entertain your guests in Geneva. Everyone knows that these professionals are part of the category of artists ranked among the most talented. Few of the people invited to the festivities are not dazzled by the expertise of a caricaturist in Geneva. All he needs is a pencil and a sheet of paper to amaze you with a portrait that is as fun as it is resembling. In addition to his talent, Arno Caricaturist in Geneva, will allow your guests to leave with a personalized souvenir of the event you have invited them to attend.
How does the entertainment of an event take place in Geneva?
In general, Arno Caricaturist in Geneva is ready to sketch everyone, most of all the guests. This goes without saying, because it is the people invited who are the most numerous. During an event in Geneva or at a party, you must above all succeed in diverting the guests. Amused and satisfied guests are the guarantees of a successful event.
It's the caricaturist who sets the mood in this particular case. A caricaturist as an entertainer assures you of all assistance. Their service comes down to drawing and caricaturing as many people as possible and especially those most attracted by this art. The artist is also able to manage the Evening entertainment in Geneva. There's nothing like a caricaturist's performance to capture attention and especially to create unforgettable memories at a party.
Arno caricature in Geneva can also connect with you by video to make your caricature or that of one of your collaborators: a unique experience guaranteed !!
How does the caricature Entertainment work in Geneva?
When Caricaturist Geneva gets to work, there is usually a whole line of people in front of him waiting to be caricatured. The artist takes turns drawing the guests. However, not all caricaturists necessarily proceed in the same way. Some people make a caricature by drawing the whole room and thus almost all the guests in one go.
During an event in Geneva, the second way of proceeding is not very common, even among caricaturist, if you can call it a caricature. For an entertainment of memorable Geneva evenings, the entertainer  would easily opt for an individual caricature. The guests too would probably prefer to have a funny portrait as a souvenir.